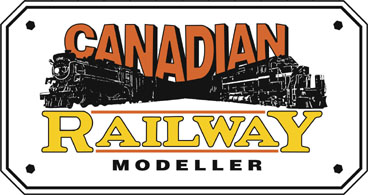 Here is the latest issue of CRM and the one preceeding it. To view the contents of all issues, scroll to the bottom of the page and click on Order Back Issues of CRM.
Last Issue Cover

Train 20 Track 5

(November - December 2016)

Puddington Valley Kanto Subdivision, Modelling a Snow Shed Part 2, Thompson River Canyon in N Scale, Hobby Passion From a Bus.

New Issue Cover

Train 20 Track 6

(July - August 2017)

CP Rail Manitoba & Minnesota Subdivision, Modelling a Snow Shed Part 3, DCC Instalations, Laser-Cut Kit Construction, UK Modelling Strategies.
Canadian Railway Modeller magazine is now printed in full colour! Get a copy at your local hobby shop or contact us for information on how you can obtain your own personal subscription. Canada's model railroad magazine - now in full living colour!
NOW AVAILABLE!
SEE THE BACK ISSUES PAGE FOR THE NEW BACK ISSUES DVD NOW AVAILABLE. ALL ISSUES FROM TRAIN 1 TRACK 1 TO CURRENT!
----------------------------------------------------------------------------------------------------------------------
RFC Magazine is no longer in print...
Note: This page is a tribute to Railfan Canada Magazine as discussed on the body.html page. Back issues of the magazine are available for sale at $12.00 each which includes postage and handling. Postal discounts apply for multipal magazines when ordering.
The issue Volume 1 Number 2 is Sold Out and unavailable. The remaining issues (11 in all) can be purchased as a set for $112.00 which includes postage to Canada. For U.S. orders add $15.00. For Overseas orders add $25.00.
The first issue of RFC appeared in Februay, 2009.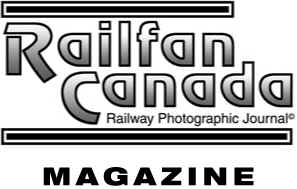 It's Arrived! Railfan Canada magazine is on newsstands NOW! Get your copy of Canada's newest train magazine at leading hobby shops and selected newsstands today! Only $9.25. Subscripitions available at: www.railfancanada.ca (Site now closed)
GET A FREE COPY OF THE NEW RAILFAN LOG BOOK BY SUBSCRIBING OR RENEWING YOUR SUBSCRIPTION TO RAILFAN CANADA MAGAZINE (while supplies last)
The Railfan Canada Railfan Log Book allows you to record your railfan adventures and locate your photos easily on your computer. There is space for 216 entries and the plastic-protected booklet will fit easily in your camera case or pocket.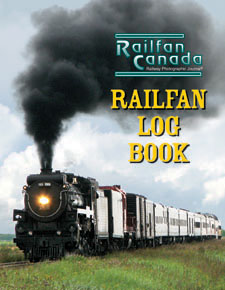 The Railfan Canada Log Book can be purchased separately for $10.00
Here are cover images of RAILFAN CANADA magazines. Back issues are available except for Volume 1 Number 2 which sold out very quickly.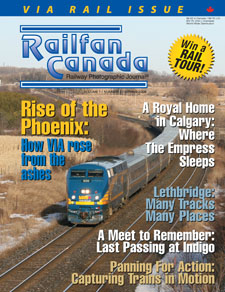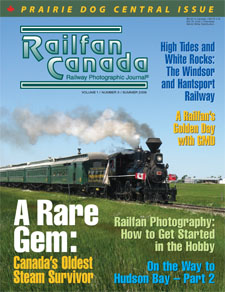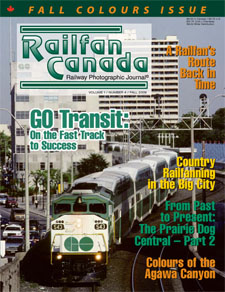 After many years of readers wanting us to bring out a Canadian railfan magazine, we've finally done it! Railfan Canada magazine. Subscribe today!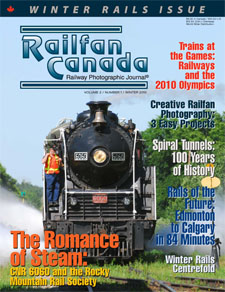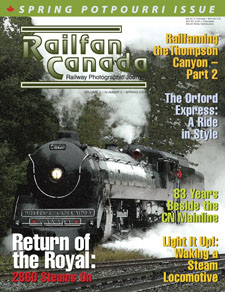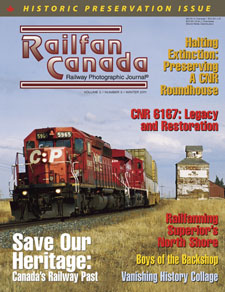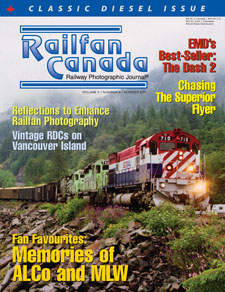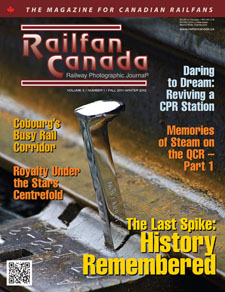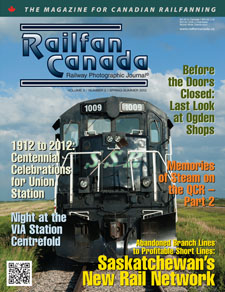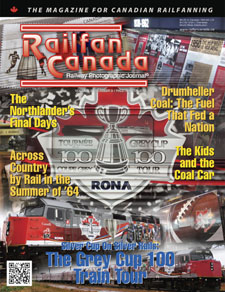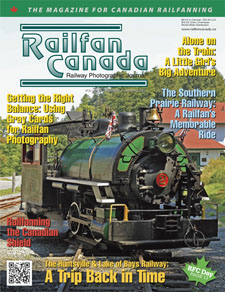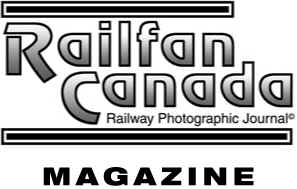 ===========================================================================================================
LIMITED AVAILABILITY - Price Reduced!
Kettle Valley Railway MILEBOARDS by Joe Smuin is still available and ready for your order.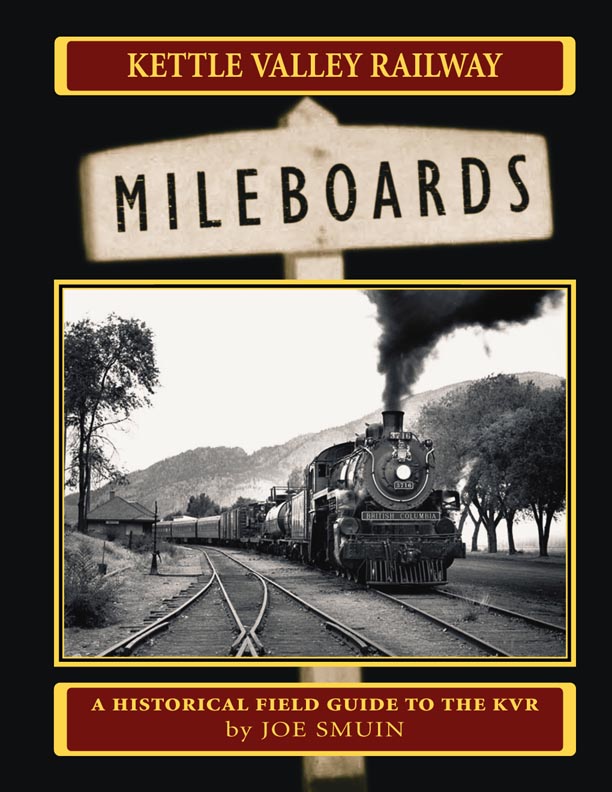 Price Reduced to $34.95 per copy plus shipping cost.
"A historical field guide to the KVR" is how author, Joe Smuin, describes his latest work. The spiral-bound, 200-page book is a mile-by-mile description of each subdivision on the KVR: Carmi, Princton, Coquihalla, Osoyoos, Copper Mountain and Merritt. Fully illustrated with nearly 100 diagrams and maps and nearly 100 photos, some of which have never been seen before. "A historically significant railway document written by a railroader."
Available to, and for sale at hobby shops and historical societies or order directly from the publisher. $34.95 plus $13.95 to cover postage and taxes (if applicable). US orders add $5.00 (18.95) Overseas orders add $15.00 ($28.95).
NOW IN ITS THIRD PRINTING
====================================================================================================

Have your website listed on our Web Site Directory page for 2 full years for only $10.00!! We'll list your site for all of our readers to see so they don't have to go searching for it on the web. Any railway related site is eligible (manufacturer, personal, unofficial, clubs, prototype, etc.). Contact CRM for full details.
We welcome your comments and questions. Get in touch by e-mail: crm@cdnrwymod.com
Reach us by snail mail at: Canadian Railway Modeller Magazine, 963 Henderson Hwy, PO Box 35087 RPO Henderson, Winnipeg, MB, Canada, R2K 4J9
Fax us at (204) 669-9821 or you can fill in the inquiries box on the CRM / NKP order form
Our apologies for any lateness of issues. We do experience difficulties from time to time, some of which are beyond our control. Be assured that you will receive your full compliment of subscription issues for which you are entitled.
Morgan Turney - Editor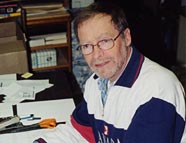 August 15, 2017
---
[ Home | Latest Issue Cover | Subscribe to CRM | North Kildonan Publications ] [ Order Back Issues of CRM | Christmas Cards | Postcards | Links | Merchandise List ]
---